Fight Against You
Emily C. Smith
Fight Against You
rcomnd by Boat to Row
Play this song once. Just the once. Then you'll no doubt play it again. Then again. And don't be surprised when by the fifth play you find yourself flinging yourself around the room with your hair swinging uncontrollably, your lip curled higher than you thought possible and the feeling that - if you had to - you could probably punch somebody really really hard. Such is the strength and fire that courses through the veins of Emily C. Smith's Fight Against You. It is baffling how powerfully addictive this energetic little alt-folk-rock gem is.

As a label for her own personal ilk of animated, melodic noise Smith prefers 'death folk'­. An apt moniker for her achingly real, unrefined, and as yet unrepeated flavor of music making, the genre she has constructed is a powerhouse of creativity – built on talent and bursting at the rafters with spirit and attitude.
Written in a bedroom on an electric guitar and foot drum, Fight Against You escalated into something quite spectacular as Smith was joined by her band, including Howl Griff's frontman Hywel Griffiths on guitar. Rampant and frantic, the release is a delightfully discordant collision of energy and effortlessness; of jangling guitar, laboured, pulsing drum and compelling vocals; of playfulness and intent. As it swells to a climax in the psychedelic, riff-heavy bridge – 'How does it feel to be you?' – and attaches itself firmly to your eardrums, you get the feeling that you have hit upon something very special indeed.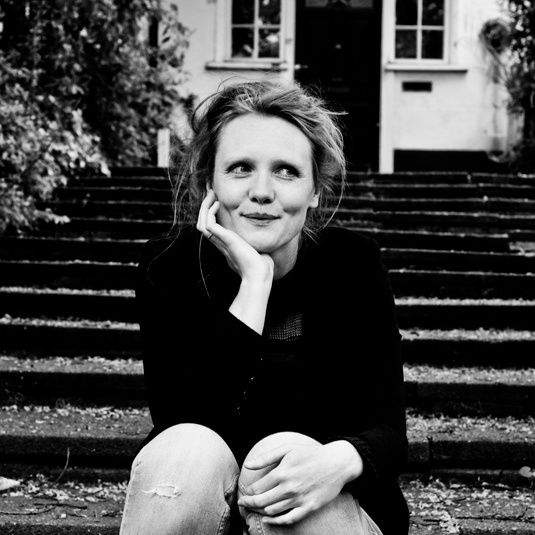 Inspired by PJ Harvey and the Violent Femmes, Smith started writing songs because her aptitude for guitar developed into a style that didn't suit other artists' penmanship. Fight Against You underlines her individuality, and delivers a message that - amidst mid-listen air punches and hip sways - you'll certainly find yourself identifying with - 'It's a song about being independent and only needing me'.
Be sure to get lost in the Fight Against You video for a few minutes too. Brimming with cultural reference, it's a total aesthetic feast.
Smith said, 'Catherine Taylor made the video, she's a very talented filmmaker and she got hold of my single from a friend of mine, Nathan Dean Williams (a weirdo-writer and performer on the London cabaret circuit, and also one of the backing singers in the video). Cat then used the song as part of a fashion film she made, so she paid me back by making the video for me. Cat and I sat down and talked about the stuff we both loved. What was possible with no money? I talked a lot about Patti Smith and the cover of Horses and she talked about David Bowie and women dressing up as him.  We also talked about the Shangri-Las, as she said she could hear them in my music. I was amazed but really pleased because I love the Shangri-Las. It was a really fun day filming and all my friends helped and I think myself and Nathan have been looking for an excuse to pretend we were in the Shangri-Las for years!'
rcomnd by Emily C. Smith:
- Howl Griff — COMING SOON TO rcomnd
Like Emily C. Smith? Her upcoming albumis due for release in early 2013. Fight Against You and B-side Danny are available now.